Things to do at Rosebud Meadow
A visit to Rosebud Meadow can be whatever you want it to be, the surrounding area provides something for everyone.
The local area is alive with all kinds of outdoor pursuits, festivals, music, a wonderful theatre and many attractions and places to visit. We are situated in an Area of Outstanding Natural Beauty which is rich in heritage, the arts and contains an extraordinary range of activities and attractions.
We are ideally located whether you just want to relax or explore the local market towns and villages, go cycling, mountain biking, fishing, walking… There really is something for everyone and Rosebud Meadow is the perfect base from which to do it!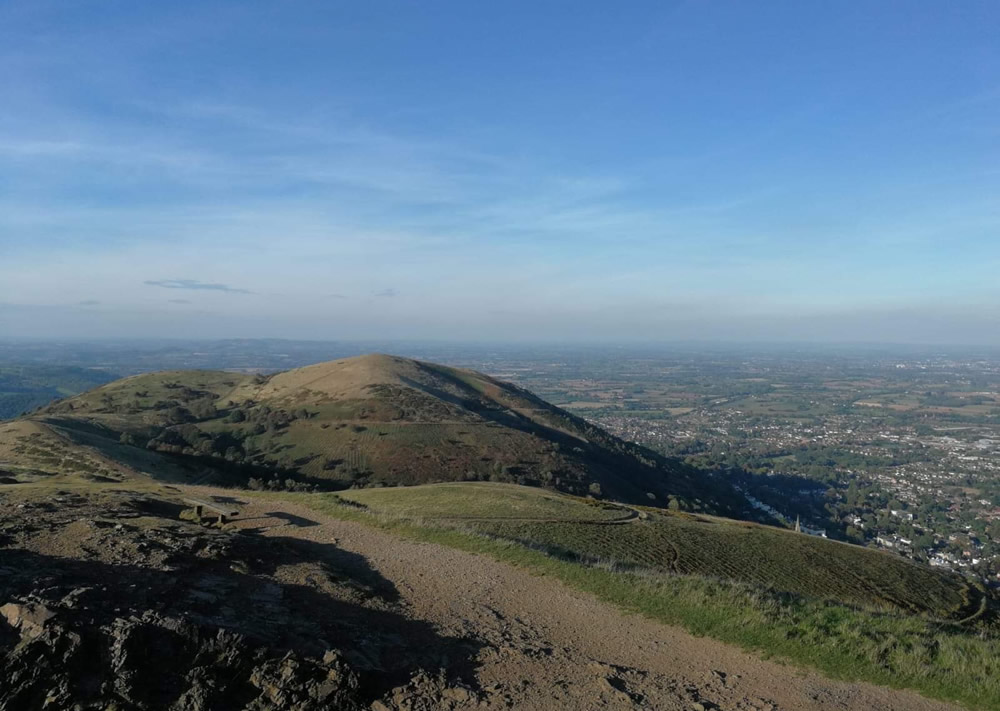 We are lucky enough to have direct access on to Castlemorton Common, an ideal place to exercise yourself and your dog, to fly a kite, to picnic or kick a ball around. You can even walk from our site to the top of the Malvern Hills and only have to cross one quiet lane.
Alternatively, relax and stay onsite watching our numerous animals and taking in our stunning view.
Have a look at Malvern Tourist Information website that lists everything on offer – we are sure you'll find something you'll love – www.visitthemalverns.org
Click the button below to view our most frequently asked questions and see more information that will be useful for your visit!
How to find Rosebud Meadow
RELAX WITH
THE BEST VIEWS
IN THE COUNTY!