Wow – what can we say?
Most of you will probably have seen via the news, social media etc what happened to my son, Harry, a couple of days ago.
It's gone a little crazy and we have been overwhelmed with all the support that he has received and the kind wishes.
We have been contacted by people who wish to donate to his cause. This has never been about the financial impact of what happened, but we could not understand why someone would want to leave him so heartbroken.
We have set up a page for people to donate – Harry would like all his donations to go to Acorns Children's Hospice which many of you know from our previous posts is a fantastic place where we take our famous MooMoo the therapy pony.
In Harry's words "Mummy I would like to make other children happy again too, like these kind people have done for me"
Welcome to Rosebud Meadow
Rosebud Meadow Glamping Site is set at the foot of the Malvern Hills in the beautiful rolling countryside of Worcestershire.
Our small, friendly glamping site offers a unique slant to traditional camping. Our facilities allow you to experience the full enjoyment of the rural outdoors from the comfort of one of our Pods.
Our stunningly beautiful site has a view that will take your breath away.
Enjoy a luxury self-catering break, the perfect place to kick back and relax, unwind and enjoy a holiday with a difference.
We also welcome well behaved dogs and horses.
Click the button below to view our most frequently asked questions and see more information that will be useful for your visit!
---
PRESS, AWARDS & FEATURES
We're very proud at Rosebud Meadow to have been featured in some really well known local and national publications, and to have been given such reviews and feedback from all!
Since opening in 2016, we've received a Highly Commended rating in the Visit Worcestershire Awards for Excellence (2016 & 2017) category for Best Touring, Camping and Holiday venue! ---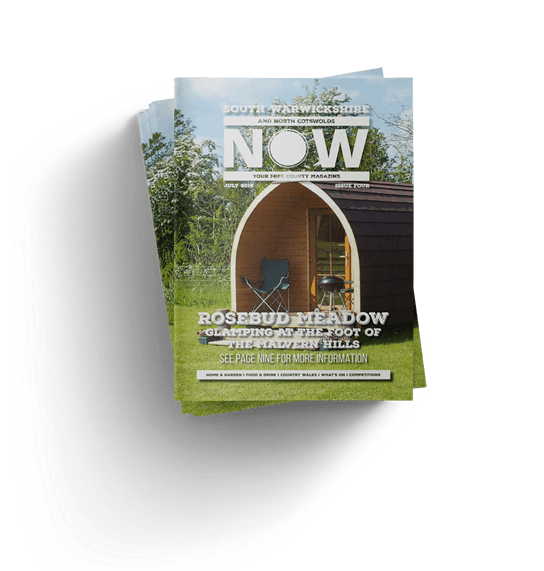 ---
---
---
Rated Excellent on Trip Advisor by 14 out of 17 visitor reviews
---
---
---
Rated Excellent on Facebook by all 67 visitor reviews
---
---
---
Rated Very Good by 12 visitors on Booking.com
---
WHAT PEOPLE SAY ABOUT THEIR STAY
We really enjoyed our glamping break at Rosebud Meadow! The pods are really cute and an ideal size for two adults. The weather (typically!) wasn't great but the pods get warm very quickly and the 
bathroom facilities were exceptionally clean
. Everyone we met was very friendly and helpful, so we will certainly look to come back in the warmer weather so we can explore more of the walks around the Malvern Hills.
We had an fantastic time at Rosebud Meadow.
It's a lovely place and the pods and stables were spacious and clean. We explored some amazing routes (so much choice!) and rode up to the top of the hill at 915ft!
BBQ's and campfire in the evenings made the evenings a lot of fun too. Thanks for an enjoyable stay, Ingrid, myself and the horses loved it!
We've just spent two nights at Rosebud Meadow with our pony and dog . Fabulous off road riding with miles of canter areas. Rosie is an amazing welcoming host who even arranged for my daughter to take her pony on a local Gallops which made one of my little girls dreams come true .
Will definitely be returning.
Just returned from an amazing two night stay. Facilities are great, with modern clean bathrooms and great sized pods. Rosie made us feel very welcome and even let us hold the baby goats. We had a BBQ despite the November weather and were able to buy coal etc on site. We're not very outdoorsy but still had a great time and can't wait to come back soon!
We held a hen party here for my friend. The venue was perfect for our plans which included hacking on the Malverns, BBQ, games and a little drinking! The pods are warm, fantastic shower facilities and what an amazing location and view. Would definitely recommend & come back. Rosie has been really helpful and welcoming.
Thank you
---
Relax...
With the best views in the county
---
Rosebud Meadow Image Gallery
Trouble finding a gift for a friend or relative for Christmas or a special birthday?
---
Then how about treating them to a stay in one of our pods? Click below to go to our shop!
---
Shop now!
---
How to find Rosebud Meadow
RELAX WITH
THE BEST VIEWS
IN THE COUNTY!